Musical theater fans who need a fresh dose of song and dance can celebrate the release (DVD and digital) of "Still Waiting in the Wings" today.
Written by Arie Gonzalez and Jeffrey A. Johns (who also stars) and directed by Q. Allan Brocka, with songs by several different artists, the light-hearted musical follows the lives of the servers at Café Broadway who are waiting for their big break. The appealing cast delivers the material with infectious high spirits which cover up the occasional weak spots in the writing and directing. The stylish and clever choreography by Cassie Nordgren brings just the right amount of show biz razzle dazzle to the proceedings.
Johns is charming as Anthony, an aspiring Broadway hoofer, although his nasal delivery sounds like he's auditioning for "Spongebob: The Musical" which can be a little distracting. The rest of the cast are uniformly strong. Some of the standouts include Joe Abraham as Anthony's arch-nemesis Bradley; Rena Strober, Tiffany Commons and the electric Rebekah Kochan as three singing servers (their number "Chorus Girl's Lament is a highlight of the movie) and Harrison White as the drag queen Kelsey who scores big with the scary delights of "Halloween Whore Nights."
The movie also features great cameos from show-biz legends Cindy Williams, Chita Rivera, Ed Asner, Seth Rudetsky, Sally Struthers, Bruce Vilanch, Carole Cook, Patricia Richardson, Nick Adams and the glamorous Lee Merriweather.
The soundtrack has also been released today.
Acorn TV (acorn.tv/) is an excellent source of binge-worthy drama and documentaries from British and international television. Some of the stand-out series include the delectable crime comedy "Pie in the Sky" starring Richard Griffiths; "Slings and Arrows," about the hilarious backstage shenanigans at a Canadian theater festival; "I, Claudius" the decadent drama that made out actor Derek Jacobi a star for his portrayal of the unlikely Roman Emperor; "Doc Martin"; "Miss Fisher's Murder Mysteries"; "Foyle's War"; "Midsomer Murders"; "Vera"; "Poldark" and several series based on the best-selling works of Agatha Christie.
Several outstanding series feature LGBT characters. The award-winning "Janet King" stars Marta Dusseldorp as a crime-solving lesbian prosecutor. The Aussie crime drama "Deep Water" centers on an investigation into a series of hate crimes. "A Place to Call Home" is a serial Australian drama about a wealthy family in the 1950s; the cast includes a son who comes out to his homophobic family.
Other Acorn series with prominent queer characters include "Still Life," based on the Armand Gamache mystery by Louise Penny; the popular "Agatha Raisin" series; the turbulent school drama "Ackley Bridge" and "Blood."
The most recent addition to the Acorn slate is the intriguing family drama "Gold Digger." Julia Ormond ("Mad Men") stars as Julia Day, a divorcee who begins a whirlwind romance with 35-year old Benjamin Greene (Ben Barnes) on her 60th birthday. Their affair upsets her dysfunctional family — ex-husband Ted (Alex Jennings), former best friend Marsha (Nikki Amuka-Bird) and her children: lawyer Patrick (Sebastian Armesto), slacker Leo (Archie Renaux) and aspiring stand-up comic Della (an outstanding performance by Jemima Rooper).
Over the course of six episodes, family drama unfolds and secrets old and new are revealed. The script by Marnie Dickens is a little wobbly. Some of the secrets are obvious, the pacing can be a little slow, Julia's dialogue feels somewhat clichéd and some of the characters are underwritten.
But Della's storyline is well-written and thoughtfully executed. Della is a lesbian who has been deeply scarred by the family dysfunction and it has affected her relationship with her girlfriend Emily (Maeve Dermody). The emotional ups and downs of their relationship are neatly woven into the overall storyline.
There's also a great performance by Julia McKenzie as Ted's acerbic mother Hazel. She delivers her zingers with deadly delight.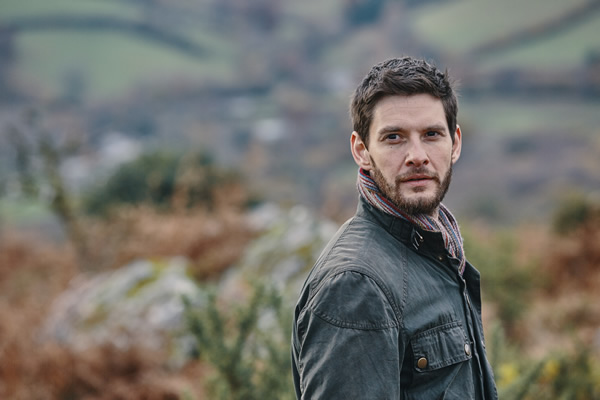 Finally, the powerful Israeli drama "15 Years" is available today on DVD and VOD.
The movie follow Yoav (a commanding performance by Oded Leopold), a successful architect who is celebrating his 15-year anniversary with his boyfriend Dan (the charming Udi Persi) and a new gallery show by his friend Alma (a stunning performance by Ruti Asarsai). Things begin to unravel when Alma announces she is pregnant and Dan mentions that he would like to become a father.
This sends Yoav into a spiral of self-destructive behavior. Some of the pacing of the movie is uneven, but the ending is fascinating. This is a great movie to stream at home and then discuss over Zoom with your movie club. Does Yoav what he deserves?
Story courtesy of the Washington Blade.