Joe Biden sought to rally LGBTQ supporters at a Human Rights Campaign virtual event Thursday night, renewing his commitment to support the community if he defeats President Trump in the election.
"We're facing multiple crises — an epidemic, recession, racial injustice, climate change, wildfires, an assault on LGBTQ rights, declining faith in a bright American future," Biden said. "What's the common thread? A president who makes things worse, not better, who brings chaos, not order, who sees violence and only fans the flames."
Addressing the virtual "Unite for Equality Live!" event, which was a substitute for the Human Rights Campaign national dinner, Biden in remarks that lasted three minutes ticked off numerous ways he said Trump has harmed LGBTQ people.
"For four years Donald Trump has tried to rollback the protections for the LGBT community, denying transgender Americans a choice to serve our country, letting adoption agencies and homeless shelters and public services discriminate, turning a blind eye to the epidemic of violence transgender women of color," Biden said. "Folks, the White House should never be source of opposition, or fear or oppression. It should be a source of hope and moral courage and unification."
As president, Biden said he'd protect LGBTQ youth, expand access to health care, support LGBTQ workers, afford full rights to the transgender community, recommit to ending HIV/AIDS epidemic by 2025 and advance LGBTQ rights across the globe.
Alphonso David, president of the Human Rights Campaign, hosted the event and reflected on the recent death of Ruth Bader Ginsburg, saying she once told her his most important priority should be protecting the right to vote.
Shaming Senate Republicans for proceeding to confirm her replacement before the election, David said, Davie pointed to showing a majority of Americans want to hold off on the vote.
"There is no legitimacy to government when the will or the needs of the people are ignored know this," David said. "We are fighting back with all of our partners, and if the Senate fails to listen to us we will not go away."
Making a veiled threat, David continued, "We will hold every single one of them accountable, and ensure that our new Congress does everything it can to restore our government."
In the wake of the recent announcement police officers involved in the killing of Breonna Taylor would face no charges, David called it "just another stinging reminder our lives depend on what we do now, more than ever before."
Pete Buttigieg, who made waves as an openly gay presidential candidate, also made an appearance with his spouse Chasten Buttigieg, called for "turn[ing] the page on the chaos that defined this era."
"We know there is an American majority right now prepared to support bold, important, progressive ideas," Buttigieg said. "A majority that recognizes and embraces full and meaningful LGBTQ plus equality, that believes in science and in listening to experts and demands that this country, finally, live up to the truth that Black Lives Matter, including ending the epidemic of violence against black trans women in this country."
Virginia State Del. Danica Roem (D-Prince William) also made an appearance, touting the LGBTQ victories in Virginia after Democrats claimed majorities in the state legislature, such as laws prohibiting anti-LGBTQ discrimination and allowing transgender people to update state IDs consistent with their gender identity.
"Not only did we make history by electing the first transgender legislator in American history, but y'all actually put me to work, especially as a member of the majority party this year, when we pass the Virginia Values Act — which HRC advocated for — as well as so many other pro LGBTQ bills this year," Roem said.
At one point, the Human Rights Campaign recognized ongoing violence against transgender people, displaying on screen the 26 transgender people who were killed in 2020 alone.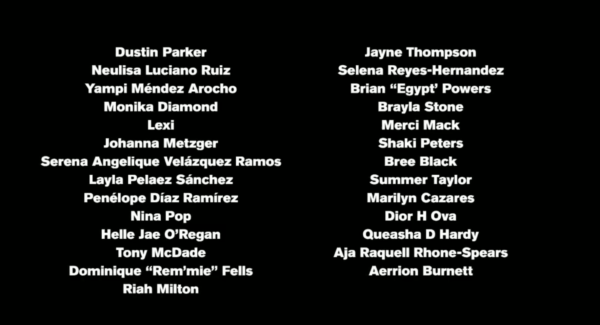 Others who made an appearance at the event were transgender performer Shea Diamond; Sarah McBride, who's on her way to become the first openly transgender state senator; soccer player Robbie Rogers; Yeardley Smith, the voice of Lisa Simpson; and actress Annette Bening, who has a transgender son.
Story courtesy of the Washington Blade.