A group of LGBTQ Ukrainians and their supporters held a rally in front of the White House on Sunday.
Helen Globa, co-founder of Tergo, a support group for parents and friends of LGBTQ Ukrainians, and Human Rights Campaign Global Partnerships Director Jean Freedberg are among those who spoke at the rally that QUA – LGBTQ Ukrainians in America organized.
Rally organizers called for the Biden administration to extend Temporary Protected Status for LGBTQ Ukrainians who are able to travel to the U.S. and more military support for Ukraine, among other things.
Homeland Security Secretary Alejandro Mayorkas last month announced Ukrainians who "have continuously resided in the United States since" March 1 are eligible for TPS.
"Individuals who attempt to travel to the United States after March 1, 2022 will not be eligible for TPS," he noted.
The rally took place less than six weeks after Russia invaded Ukraine.
Globa on March 2 fled her apartment in the Kyiv suburb of Bucha with the help of her son, Bogdan Globa. They, along with Bogdan Globa's husband, Harmilee Cousin, reunited in Paris two days later and then flew to New York.
Ukrainian authorities on Sunday accused Russian soldiers of killing civilians as they withdrew from Bucha. Videos and photographs that have emerged from the Kyiv suburb show dead bodies with their hands tied behind their back and other signs of torture.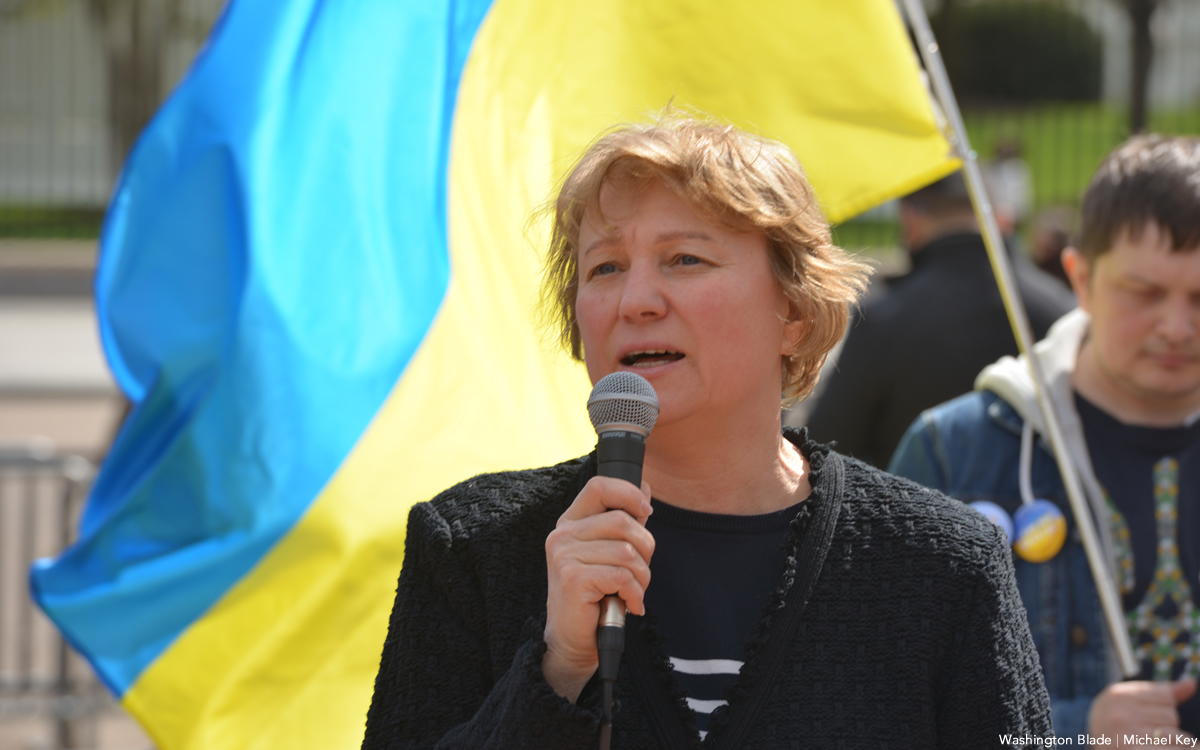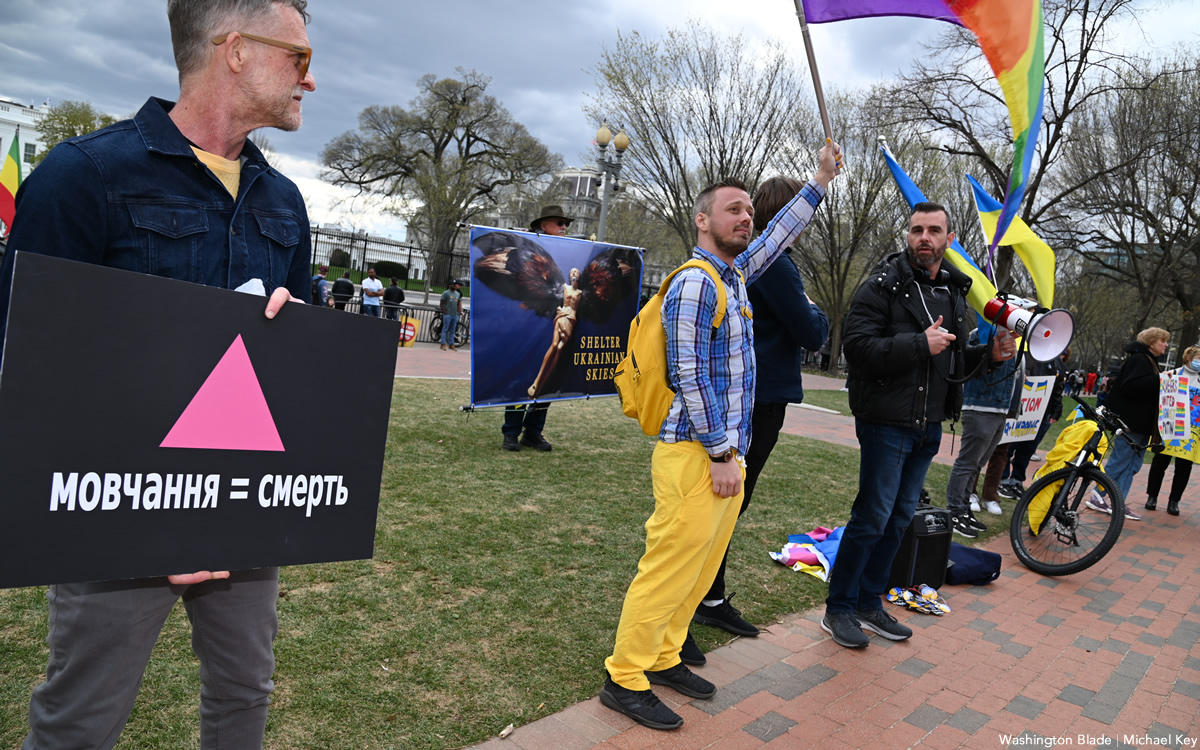 Story courtesy of the Washington Blade.