There is a folder, tucked within a folder, buried deep in my computer files. I shouldn't be looking at its contents, yet I can't bring myself to delete it altogether. It is labeled MARCUS, and inside the folder is my disease.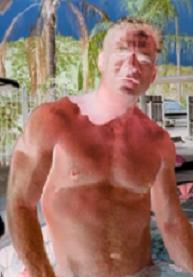 During my years of crystal meth addiction I went by the name of Marcus, at least to dealers and tricks and fellow addicts. It helped me determine who was calling my cell phone – those calling for Mark or Marcus usually had very different agendas – and Marcus even became an alternate persona as my drug addiction progressed.
When partying as Marcus, I felt confident and aloof. I took awful chances. I never met a strobe light I didn't like or a box on a dance floor I wouldn't jump on. A steroid-crazed gym regimen and the dehydration of drug abuse transformed my body into the low fat, pumped up gay ideal.