Activists in Florida's capital city say the case of a Black transgender man who was shot to death by a police officer earlier this year has left many unanswered questions.
The police officer who remains unidentified shot Tony McDade in the Leon Arms apartment complex in Tallahassee's south side on May 27. The Tallahassee Democrat newspaper reported witnesses said the police officer who killed McDade is white.
A Tallahassee Police Department press release notes McDade "made a move consistent with using the firearm against the officer, who fired their handgun, fatally striking" him. The press release and a police report use McDade's birth name and describe him as a "female."
The police officer shot McDade less than an hour after he allegedly stabbed Malik Jackson, 21, to death a few blocks away from the apartment complex.
Jackson's mother was reportedly dating McDade, who lived next door to her. Jackson and a group of other men on May 26 reportedly attacked McDade after he assaulted his mother in her home.
McDade subsequently threatened his attackers in a Facebook Live video he made.
Janel Diaz, a Black trans woman who is a member of the Tallahassee Mayor's LGBTQ+ Advisory Council, on July 31 spoke with the Washington Blade about the McDade case during an interview at her office.
Diaz noted McDade struggled with mental health issues and had previously been incarcerated.
The Florida Department of Corrections' website notes McDade was incarcerated from Feb. 21, 2009, to April 23, 2009, after his sentencing on charges that included armed robbery and burglary. The Tallahassee Democrat reported McDade reportedly pleaded with a judge for mental health treatment after his arrest on a probation violation.
The newspaper reported a federal grand jury later indicted McDade on a gun charge, and he served a 10-year sentence at the Metropolitan Correctional Center in New York City. The Federal Bureau of Prisons' website notes McDade was released on Jan. 17, 2020.
"This is sadness — period — for our community because we lost lives," said Diaz.
Equality Florida Public Policy Director Jon Harris Maurer agreed.
"There are multiple tragedies there because there are two folks in the community who would still be alive today if things played out differently," he told the Blade on July 31 during an interview in the conference room of his law firm's office that is a few blocks from the Florida Capitol. "We see where the system really failed Tony. There were mental health needs that went unmet and that's compounded with the trans community's vulnerability to violence already and a lack of security."
The area of Tallahassee in which McDade was killed is predominantly Black and low income. It is roughly three miles southwest of the Florida's Capitol.
'Tony, a Black trans man, is our brother'
McDade was killed two days after George Floyd died after a then-Minneapolis police officer kneeled on his neck for nearly nine minutes. Floyd's death sparked a nationwide protest movement against police brutality that continues.
The Human Rights Campaign is among the LGBTQ advocacy groups that mourned McDade's death.
"It pains me to have learned about Tony McDade, who we understand was killed by a member of the Tallahassee Police Department yesterday morning," said National Black Justice Coalition Executive Director David J. Johns in a May 28 statement. "Tony, a Black trans man, is our brother."
"Prior to being shot and fatally wounded by a police officer, Tony posted a video to his Facebook page recounting a horrific beating he received from five men because he is a Black trans man," added Johns. "This tragic incident should be a reminder that hate crimes against Black LGBTQ/SGL (same-gender loving) people happen too frequently — often without the national public outcry that our cis and/or heteronormative brothers and sisters receive."
The police officer who shot McDade remains on administrative leave.
The case is now before a grand jury in Leon County in which Tallahassee is located. The Florida Police Benevolent Association has challenged the public release of the police officer's name, citing a 2018 state law that protects crime victims' privacy.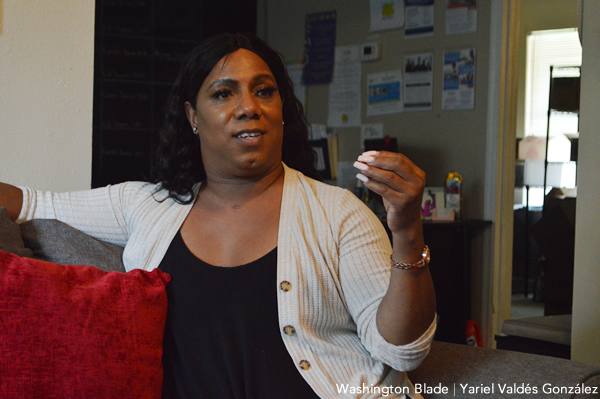 Diaz continues to question whether the police racially profiled McDade before his death or targeted him because he was trans. Diaz told the Blade that some Tallahassee activists have sharply criticized her because she has openly questioned the circumstances in the case.
"Being racially profiled is just something of the norm," said Diaz. "So my argument as someone who is a part of the Black community and who is a part of the transgender community was (whether) he was killed because he was transgender. My argument was, right away, no."
"I can't be afraid to speak out and I can't be afraid to voice what I see as a Black trans woman and the things that we face day-to-day," added Diaz, referring to the criticism she has faced. "Trans women are being killed. Black trans women are being killed by the masses."
Maurer, who identifies as a gay cisgender man, also acknowledged McDade's race may have played a role in his death.
"To Equality Florida, the question is did the police try to apprehend somebody or was Tony shot because his life didn't matter," Maurer told the Blade. "That sort of snap judgment that might have played out differently if it was me other than Tony."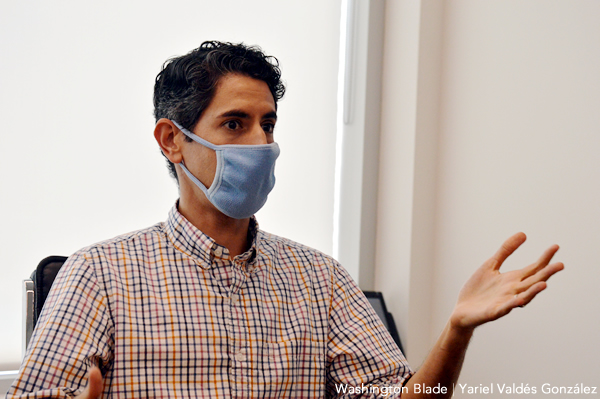 Maurer and Diaz both said they want to know what exactly happened.
"Where we are is we want the truth," said Maurer.
Diaz told the Blade the local community continues to struggle on how to move forward from McDade's death.
"What do we do as a community to move forward," asked Diaz. "How do we get the answers that we need so we can have some direction and clarity, making sure that certain things don't happen again."